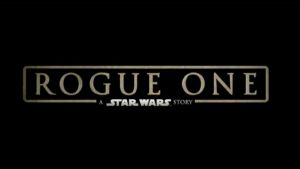 It all started one summer day when my dad sat me down and watched the Star Wars trilogy when I was five years old in 1988. The following fall, in first grade, the teacher asked us what we wanted to be when we grew up. Answers were what you'd expect – doctor, lawyer, mommy – and then it was my turn. "X-Wing Pilot," I answered, without hesitation. The teacher told me that wasn't a real job and I should pick something real. Reluctantly, I murmured "Fighter pilot or astronaut then." The other children were confused, the teacher raised an eyebrow and she moved on.
The following years were full of Star Wars for me. I watched the movies until I knew every line. I found books and illustrations on ship schematics and obscure trivia. I read as many Star Wars books as I could, and re-read the X-Wing book series by Aaron Aliston and Michael Stackpole multiple times. I fell in love with space and the idea of space travel. I played the Imperial March on the piano for a recital and got my hands on as much John Williams music I could. I even wrote John Williams a fan letter. In high school, my friends and I passed around a Star Wars trivia notebook – we'd write trivia questions for the next person to answer as we passed each other in the hall. We all went and saw Episode I, and I went to the movie theater opening week for every new movie released. As an adult, I drove to Nashville and waited in the cold for eight hours for a shot to audition for The Force Awakens. When The Force Awakens was gearing up for theatrical release, I avoided all trailers, theories and spoilers possible. I wanted to recapture that feeling of five-year-old me, seeing the space adventure that had shaped my life. And it did. I was enraptured from the moment the word crawl started. It was so exciting to see a girl leading the charge – something that the Star Wars universe has always lacked. I had tears in my eyes seeing Leia, still fighting the good fight. And as the credits were rolling, I looked to my left in the movie theater and saw a little girl and her friends, celebrating a birthday and watching strong female characters they could emulate and identify with. Honestly, I was a little jealous.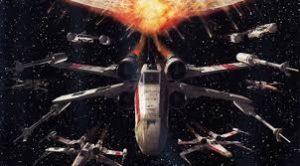 When I heard about Rogue One, I was excited. My love for X-Wings had never left me, and the idea of seeing my favorite spaceship and the exciting stories of the pilots who fly them was amazing. Then I saw the first trailer. It was on the screen — a female pilot named Jyn flying an X-Wing around and fighting the Empire. It was someone who looked like me, doing what I had always dreamed of doing. And I was five years old again, the dream renewed. With the film less than a month away, avoiding those spoilers is getting harder, but I'm more determined than ever now to sit in the movie theater as unaware of what's going to happen as possible, eyes glued to the screen as my story unfolds on the opened S-foil wings of an X-Wing (or maybe a Z95 Headhunter).
~ Jen