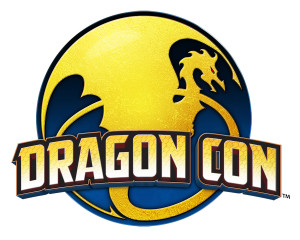 It was a muggy Saturday morning in September in Atlanta. We were on our way from the Sheraton to the Marriott, having just stood next to a pool in our historically-accurate costumes with historically-accurate underpinnings, when we got stopped by a family dressed as the crew from the Starship Enterprise. They asked if they could take their picture with us, and we happily obliged. The mom told us how wonderful we looked, and sheepishly admitted she wasn't really a Star Trek fan, but their daughter Dawn was, so they all dressed up with her. We told her that we love seeing the family cosplays, and that they looked wonderful. The family hurried on their way, smiles on their faces, and we didn't think much more about it.
Two weeks later, we saw an article by the Huffington Post with a picture of Patrick Stewart hugging our Star Trek family. Dawn was meeting Sir Patrick Stewart as part of the Make-A-Wish Foundation. Over the past few years, we've attended a lot of conventions, and one of things that sets Dragon Con apart is the involvement in charity, both on the local and national level. Last year, the Dragon Con charity was the Atlanta Community Food Bank, where over $115,000 was raised, including the company match of over $50,000. Every year there is a blood drive for LifeSouth, which serves more than 40 hospitals in the Atlanta area and more than 110 hospitals in Florida, Georgia, and Alabama. In 2014, the drive welcomed 3893 donors and collected 3,292 units, assisted by a crew of more than 60 people from all three states who descended on Atlanta to handle the flood of donors in costume. Also new last year was Dragon Con Superheros, which is a year-round community service project, which is continuing this year.
This year, Dragon Con's selected charity is the Lymphoma Research Foundation, which will again match $50,000 of money raised. We're certain the charitable attendees will surpass last year's donations, and it's nice to know we're using our power of geek for good!