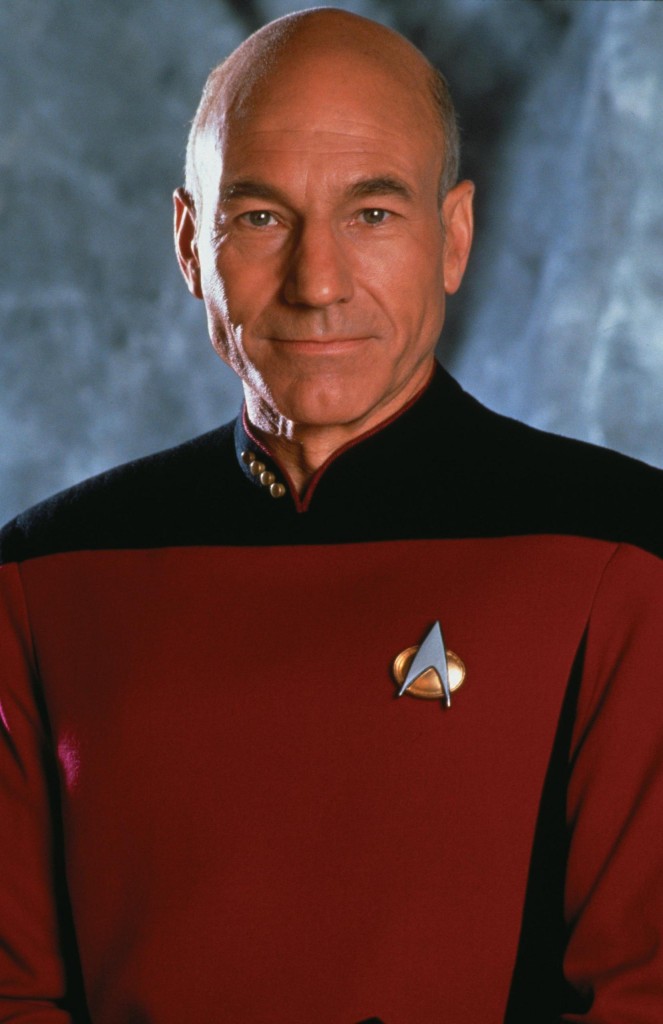 ATLANTA – More than 62,000 people are expected to pack downtown Atlanta over the Labor Day weekend as Dragon Con, the internationally known pop culture, sci fi, fantasy and gaming convention, returns for its 28thconsecutive year.
Dragon Con fans will travel from every state in the nation and a few foreign countries to participate in the four-day convention, where they can meet their favorite actors, artists, authors and creators, and talk about the stuff they love.
Guests – More than 400 guests, from the worlds of movies, television, comics, literature and other universes, will lead panel discussions and meet with fans.  Top celebrities include Sir Patrick Stewart (Star Trek: The Next Generation and X-Men movie franchise), Karl Urban (Star Trek movies, Lord of The Rings) and James Gunn, writer and director of this summer's box office hit Guardian of the Galaxy.
"Our guest list of actors this year includes a number of people from current television shows including Once Upon A Time, Arrow, True Blood and Falling Skies," said convention co-chair Rachel Reeves.  "It's an exciting list and I believe our fans will really enjoy the chance to meet their new favorites."
Stars from television and movies past include Ralph Macchio (Karate Kid, The Outsiders), Walter Koenig (Star Trek), John Ratzenberger (Cheers, Toy Story), Lou Ferrigno (The Incredible Hulk) and Ron Glass (Firefly, Barney Miller).  
Cosplay – Dragon Con is well known for the quality of its cosplay – or costume play – and that tradition will certainly continue.  The nation's top cosplayers will show off their best work during the show, participating in costume contests every night of the convention and promenading throughout the five host hotels and the streets of downtown Atlanta.
Parade – Atlanta's largest parade, the annual Dragon Con Parade, will step off Saturday, August 30 at 10 a.m.   The route is the same as last year.  From a staging spot on West Peachtree Place near West Peachtree Street, the parade will turn north (right) on Spring Street, east (right) on Ivan Allen Jr. Boulevard, south (right) on Peachtree Street, east (left) on Andrew Young International Boulevard and north (left) on Peachtree Center Avenue. It will end on Peachtree Center Avenue between John Portman Boulevard and Baker Street, in front of the Atlanta Marriott Marquis.
Parking downtown is expected to be tight, and Dragon Con encourages parade spectators to consider taking MARTA.  The closest MARTA stations to the parade route are Civic Center and Peachtree Center.
Gaming – Perhaps better known for the celebrity guests and cosplayers, Dragon Con is also one of the largest gaming conventions in the nation.  Taking up most of the Hilton Atlanta Downtown and parts of the Sheraton Atlanta, the gaming portion at Dragon Confeatures voice actors, game designers and other guests from the worlds of table top and video gaming, as well as the opportunity to play tabletop and LAN gaming in casual and tournament formats.
Official Charity – Earlier this year, Dragon Con selected the Atlanta Community Food Bank as its official 2014 charity.  Through auctions and other charity events, plus a dollar-for-dollar match from Dragon Con, the convention will raise money to support this important community organization.
Last year, Dragon Con raised more than $87,000 for three official charities, which was more money than any previous year.  Since 2005, Dragon Con has raised almost $311,000 for its official charities.
Dragon Con also conducts the largest convention-based blood drive in the nation.  Last year's annual Robert A. Heinlein "Pay It Forward" blood drive attracted a record turnout, with 2,972 attendees donating more than 6,000 units of blood and blood products, benefiting LifeSouth, which serves more than 40 hospital in the Atlanta area and 110 hospitals in the Southeast.
About Dragon Con
Dragon Con is the internationally known pop culture convention held each Labor Day in Atlanta. Organized for fans, Dragon Con features more than about 3,000 hours of comics, film, television, costuming, art, music and gaming over four days. For more information, please visit www.dragoncon.org and follow us on Facebook and Twitter