$15,000 Tournament Purse Expected to Draw Top HeroClix Players From Across the County.  Other Gaming Highlights Include the Return of National Security Decision Making Game and Richard Garriott.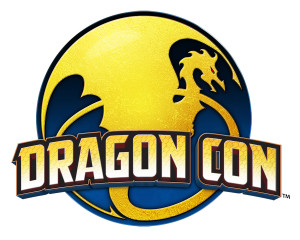 ATLANTA – The TCGplayer.com Realms Open Championship, where the nation's top HeroClix players can compete for share of a $15,000 purse, is returning for its second year to Dragon Con, Atlanta's internationally known pop culture, fantasy, sci-fi and gaming convention.
Perhaps better known for its cosplay and the chance to interact with actors, artists, authors and other creators, Dragon Con is actually one of the largest gaming conventions in the nation.  Taking up most of the Hilton Atlanta Downtown, the gaming portion at Dragon Con features voice actors, game designers and other guests from the worlds of table top and video gaming, as well as the opportunity to play tabletop and LAN gaming in casual and tournament formats.
"We're thrilled to welcome back to Dragon Con the TCGplayer.com Realms Open Championship," convention co-chair David Cody said.  "Because of the qualifying format and the prize money, we expect some of the top players from around the country to participate in this tournament and make it a very competitive event.  It will be a great part of an already rich lineup of gaming and game-related programming."
In addition to the TCGplayer.com Realms Open Championship, other highlights for the year include the return of the National Security Decision Making Game (NSDMG) led by Mark McDonagh, a retired Navy Captain and co-designer of the game, and guest Hall of Fame video game designer and American astronaut Richard "Lord British" Garriott.
As gaming at Dragon Con has continued to increase in popularity, the convention has restructured the gaming tracks for 2014 to provide a more streamlined, focused experience.  There will be just three tracks this year.
Table Top Gaming – Formerly called Gaming, this track's programming will continue to focus on pen and paper and table top games.
LAN Gaming – Formerly called Digital Gaming, this title is simply a better description of the specific type of gaming in this track.
Video Gaming – The old Video Gaming and MMORPG tracks have been combined to better align with the gaming industry and focus on the content rather than the platform.
HeroClix is a competitive, table top game using miniature super heroes and villains from throughout pop culture.  The TCGplayer.com Realms Open Championship will take place over three days with constructed qualifiers on Friday, August 30th and the Championship event beginning on Saturday, August 31.  The top 32 competitors will share in the $15,000 purse, with the tournament champion taking home $4,000.
The National Security Decision Making Game presents players with a range of real world issues that they must decide how to solve, with each play assuming the role of a different political leader or deliberative body.  The game will be offered seven times, five using current global geopolitical issues and two relying on historical scenarios. In addition to the game scenarios, each lasting 4 hours, McDonagh and his team will offer more than a dozen lectures and interactive seminars on various geopolitical subjects, such as the Cuban Missile Crisis, the current situations in Gaza, Syria and Ukraine and the current thinking on chemical & biological weapons and bioterrorism.
About Dragon Con
Dragon Con is the internationally known pop culture convention held each Labor Day in Atlanta. Organized for fans, Dragon Con features more than about 3,000 hours of comics, film, television, costuming, art, music and gaming over four days. For more information, please visit www.dragoncon.org and follow us on Facebook and Twitter.
For more information on HeroClix, please visit http://maxpoint.tcgplayer.com/heroclix/ROC-Dragon-Con-140829.
For more information about the National Security Decision Making Game, please visit http://www.nsdmg.org or look for NSDMG on Facebook.