New Superheroes Community Service Program Lets Dragon Con Fans Lend a Hand
ATLANTA – March 3, 2014 – Dragon Con, Atlanta's internationally known pop culture, fantasy and sci-fi convention, has selected the Atlanta Community Food Bank as its official charity for 2014.  Dragon Con will match dollar for dollar, up to $50,000, any money raised for this charity at the 2014 convention.  
In addition, Dragon Con announced its Superheroes community service program for Dragon Con members and fans in the Atlanta area.
"The money that Dragon Con fans and members donate each year is very important to the charities we support, but these organizations also need volunteers to help them carry out their missions," said Rachel Reeves, convention co-chair.  "The Superheroes program lets our fans come together as friends while making a difference in the community."
Three Superhero projects are currently planned for the spring and summer of 2014, while a fourth one is targeted shortly before the Dragon Con convention to give out-of-town members an opportunity to participate. In addition to having a great time, people who participate in any of these service projects will be invited to an exclusive celebration during this year's convention and will receive a Superheroes t-shirt.
The first event, organized in partnership with the Georgia Conservancy, involves trail building and maintenance at Sweetwater Creek State Park on March 8.  Located 15 minutes from downtown Atlanta, Sweetwater Creek State Park is a peaceful area of trails through fields, forests and along Sweetwater Creek to the ruins of an antebellum textile mill.
Next, Dragon Con Superheroes project teams will participate in the Walk to End Lupus Now on April 26.  Each year, the event attracts more than over 8,000 participants for a 1-mile walk through Piedmont Park, followed by live entertainment and food sales.
The third event, to benefit the Atlanta Community Food Bank (ACFB), is set for May 24.  This is a terrific opportunity for Dragon Con's members and fans to get to know this great organization before the convention.
Project teams at this event will help sort and pack food items so they can be distributed to families in need.  One out of every five Georgians is food insecure, meaning they don't know where their next meal comes from.  Thanks to donors and volunteers, ACFB distributed 45 million pounds of food and grocery to residents in its Atlanta and northeast Georgia service area.
Last year, through its charity auction and other fundraising activities, Dragon Con raised more than $87,000 for three official charities, which was more money than any previous year.  Since 2005, Dragon*Con has raised almost $311,000 for its official charities.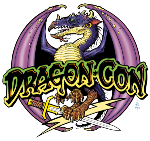 About Dragon Con
Dragon Con is the internationally known pop culture convention held each Labor Day in Atlanta. Organized for fans, Dragon Con features more than about 3,000 hours of comics, film, television, costuming, art, music and gaming over four days.  For more information, please visit www.dragoncon.org and follow us on Facebook and Twitter.
For more information on Atlanta Community Food Bank, please visit www.acfb.org.
For more information on the Georgia Conservancy, please visit www.georgiaconservancy.org.
For more information on the 2014 Walk To End Lupus Now, please visit www.lupuswalkatlanta.com.