Halloween – a costumer's favorite holiday!  But maybe you're burned out on making so many great costumes for conventions.  Or maybe your friends have all seen your con costumes.  Or maybe you just don't want to run the risk of getting beer spilled all over that costume you've worked so hard on.  Well don't worry – there are plenty of great costumes you can do that don't come with a hefty price tag, and with at least three days until that first Halloween party, should give you plenty of time!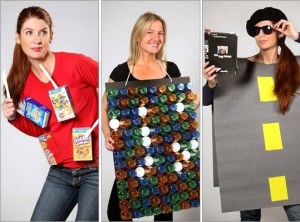 1. Check Pinterest!  We found some great last-minute costumes on Pinterest, and even started a board just for you with the great stuff we've found! Pinterest is a great resource to see what other people have come up with.  A quick search for "last-minute costuming" will bring back lots of good pictures, even if it's just to get your creative juices going!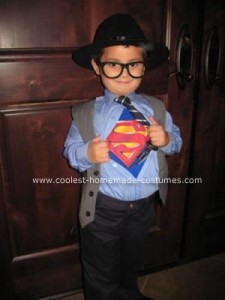 2. Closet cosplay! Closet cosplay is when you make a costume from things you already have in your closet.  This can range from anime characters in their "street" clothes, to Superman dressed as Clark Kent.  Maybe you've got a red shirt lying around you don't mind attaching the Wonder Woman symbol to.  Pair that shirt with a pair of jeans, a gold belt, gold headband/tiara and a pair of gold bracelets, and you're good to go!  A green shirt over a long-sleeved white shirt with pants tucked into brown boots become Link with the addition of elf ears and a quick hat.  Or throw on a pair of thick-rimmed glasses with a purple bikini top and green pants, and you've become Hipster Ariel.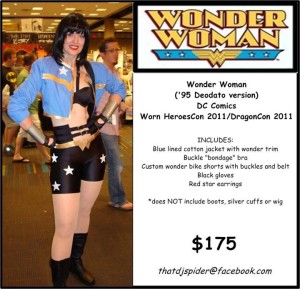 3. Cosplayers selling costumes! There are always cosplayers selling their costumes to make room for more.  Take DJ Spider for instance.  She's currently selling one of her costumes, and if you get it now, it'll get to you by Halloween!
There are great ways to get a costume together for Halloween without breaking the bank or stressing you out!  What are your costumes this year?