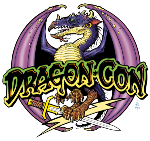 Now that Jen has a few Dragon Con's under her belt, she wanted to share her tips for how to plan and survive Dragon Con 2014:
1. Eat!  There's so much to see and do, it can be overwhelming, especially if it's your first Dragon Con.  Schedule time for proper meals, and bring snacks.  There's nothing worse than sitting in a five-hour gaming session or a great panel, only to be distracted by the rumblings in your stomach.
2. Drink water!  Dragon Con is often called "Mardi Gras for nerds", and is unlike any other convention I've been to.  It's a 24-hour experience, and there's always a party somewhere.  Hydration is important, whether you're drinking or not.  No one wants to be sick and hung over for half the weekend!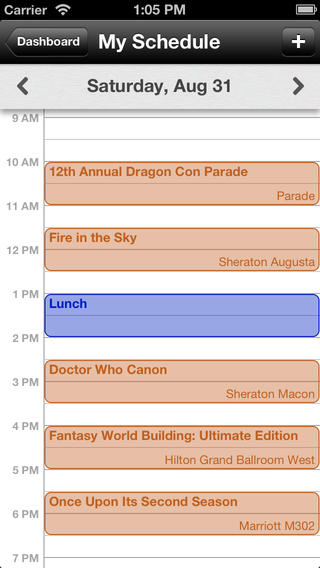 3. Don't overbook yourself! I like to make a list of my absolute must-sees, and then build a schedule around it. There are many panels that go on at the same time, and you simply can't see them all.  Prioritizing (and including meals in your schedule) will help you see what you really want to see, and still give you time to enjoy your weekend.  And don't forget to schedule in line-waiting!  Especially with panels, there is almost always a line.  Showing up thirty minutes early to the John Barrowman panel probably won't be enough time for you to be able to get in.  Use your best judgement to decide which panels will probably be the most popular, and scope out the waiting area beforehand.
4. Bring a camera with extra film/batteries/SD cards! The costumes at Dragon Con are top-notch, and many costumers have different sets of costumes depending on the time of day.  Outlets for charging phones and cameras can be scarce, so bringing some backup batteries just to make sure you don't miss the amazing costumes or fantastic makeup as the night goes on.
5. Get cash! The ATM machines around the convention hotels tend to run out of cash early in the weekend.  Most vendors, and all the restaurants in the food court, take plastic, but nobody turns down cash.
6. Stand in the lobby of each host hotel for at least ten minutes.  That's it, just stand there, at any time of day.  You're bound to see something incredible and different in each one.
Got any more tips?  Let us know, and we'll see you all next year!