Costume Parades, Geek Themes Give a Dragon Con Flavor to Atlanta Attractions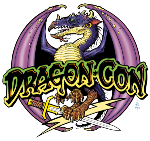 ATLANTA – Aug. 19, 2013 – Partnerships with the Atlanta Braves and the Georgia Aquarium give attendees at Dragon Con, Atlanta's internationally known pop culture, fantasy and sci-fi convention, two special opportunities to make the most of their visit to Atlanta.
 Not only does Dragon Con Night at Turner Field offer a great baseball game – Braves vs. Cleveland Indians – it's a terrific way to show Dragon Con pride and support the convention's effort to raise $100,000 for its three official charities at the same time.
 Lou Ferrigno (TV's The Incredible Hulk) will lead an on-field costume parade before the game begins,  Liam McIntyre (Spartacus) will throw out the first pitch, and Lucy Lawless (Xena, Spartacus) will call "Play Ball!" to start the game.  In-game entertainment will be "geeked up" all night.
 A portion of the price of each ticket will go toward the three official charities – Noah's Ark Animal Sanctuary, Georgia Conservancy and Marcus Autism Center.   Tickets start at just $7 and must be purchased from this website to support the charities: www.braves.com/dragoncon.
The game is scheduled for Thursday, Aug. 29, with the costume parade starting at 6:30 p.m.  The first pitch will be at 7:10 p.m.  Those planning to participate in the parade must be at Turner Field before 6 p.m. and shuttle transportation will be provided from the Marriott Marquis starting at 4:30 p.m.
On Saturday night, Aspen Comics and Dragon Con take over The Georgia Aquarium with the Aspen Comics Beach Party, celebrating the 10th anniversary of Aspen and the 15th anniversary of their flagship title, "Fathom."
Featuring DJ Spider, Aspen creators, and an Aspen-themed costume contest, with fantastic prizes from Aspen, this is an exclusive "after hours" opportunity to explore the world's largest aquarium while commemorating  a special calendar year for one of the industry's most respected and beloved comics publishers.
This year's aquarium event will be held Saturday, Aug. 31, from 7 p.m. to 11 p.m.  Advance tickets are $22 per person until August 29, and $25 per person thereafter.  Shuttle buses will be provided for the event.  For additional details or to purchase tickets, please visit the Georgia Aquarium site at www.georigaaquarium.org/dragoncon.
About Dragon Con
Dragon Con is the largest pop culture convention featuring comics, film, television, costuming, art, music, and gaming. Held each Labor Day weekend in Atlanta, Dragon Con attracted more than 52,000 attendees in 2012.  For more information, please visit www.dragoncon.org.