var _gaq = _gaq || []; _gaq.push(['_setAccount', 'UA-34013198-1']); _gaq.push(['_trackPageview']);
(function() { var ga = document.createElement('script'); ga.type = 'text/javascript'; ga.async = true; ga.src = ('https:' == document.location.protocol ? 'https://ssl' : 'http://www') + '.google-analytics.com/ga.js'; var s = document.getElementsByTagName('script')[0]; s.parentNode.insertBefore(ga, s); })();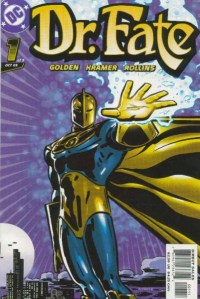 This is the beginning of Jen's DragonCon and costuming journey, so the pictures are a little sparse compared to other pages. I went with a Victorian-inspired costume.
Here's my step-by-step process:
1.Concept Art. I never start a costuming project without concept art. That way, I always have something to look at when I'm getting frustrated with a small detail.
| | |
| --- | --- |
| This is the pattern I selected, minus the sleeves | |
| Here's a picture of the pattern cut out | |
I went with this shiny blue fabric for the dress.
I also used some gold padded fabric to make the "corset", although I didn't snag any pictures of it.
Top3."Found" pieces.
Top4.Making and customizing pieces
Unfortunately, I didn't get many pictures of my process. Here's a shot of putting the dress together:

I ended up painting the toes of the boots gold, but no pictures.
Here's the completed dress:

Top5.Props
Since I was going with a theme version instead of something straight out of a comic book page, I decided to make a spellbook.
Doctor Fate's symbol is an ankh, so I made one out of cardboard and painted it, to attach to the front of the spellbook.
Top6.Putting it all together
I managed to find one picture of the whole outfit

Top